Working with Internet-Based Business Leads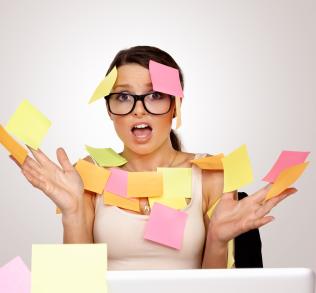 With business getting harder and harder to find, you should be leveraging every appropriate marketing opportunity you can find. Referrals are always best, but since the market downturn, there are less and less referrals available. Truck signs, jobsite signs, and "pardon my dust" mailing are a great way to expand your exposure in areas where you are working. Internet-based lead referral companies are another way to maximize your exposure with potential customers.
Internet-lead referral companies are getting more and more popular. Largely unheard of several years ago, companies like ServiceMagic, Reliable Remodeler, Contractors.com, and Yodle are showing up on the marketing landscape. The simple reason for this is that more and more homeowners are using the Internet to research and locate the products and services they want. Heck, I just purchased a new pair of shoes online, and I've never done that before.
I've heard numerous comments regarding the quality of Internet leads, and after spending a fair amount of time working with ServiceMagic to facilitate better communication between the company and its contractor members, I can provide you with a summary of what Internet leads are, and how to work with them.
Internet leads are neither good nor bad. Simply, they are an introduction to a potential customer in a targeted market area. When a contractor receives an Internet lead, they are receiving the contact information from a homeowner who wants some help. You won't know how serious the homeowner is, you won't know when they want to start, or if their budget is realistic. You will, however, possess that homeowner's contact information, and that asset is what you are purchasing. Because Internet leads are targeted by service area and task, you can ask that the homeowner information you receive be targeted for the areas you already work in. I make that point because most referrals come from specific neighborhoods where houses are the same age, and the homeowners have similar incomes to be able to live in that area.
If you understand the demographics of your best clients, you can request Internet-based project leads in those same project areas. While you won't know how serious those potential customers are until you qualify them, you are assured that they live in homes that match the areas and demographics of your best customers. Over time, this should translate into additional work. The biggest unknown in all this is the current economic climate. I have spoken with contractors who used to close sales on 1 in 4 sales calls. Now, that number is closer to 1 in 12, or 1 in 14. In this economy, homeowners are being more conservative, and cautious. The key to being successful in utilizing Internet-based leads is what you do with that homeowner contact information once you have it.
More than ever, it's becoming imperative to develop a good marketing pipeline. A pipeline is simply a list of homeowners who have inquired about your services at some point in the past. Homeowners are going to be working on their homes, but many are postponing the work. To help insure your success in the future, expand your marketing efforts to reach out and touch as many of these potential customers as possible. The key to developing an effective pipeline is to follow-up with your prospect pipeline on a regular basis. Once they are in your pipeline, make sure to reach out to them no less than once every 90 days. Help brand your company name in their awareness by developing a marketing campaign that can include the following:
A company newsletter
A seasonal note letting homeowners know what they need to do to get their home ready for spring, or for the upcoming season
Notifications of new projects in their neighborhood
Host homeowner seminars on a variety of home improvement projects
Host open houses if a past client is willing to do this
Provide project pictures from completed projects in the area
Host dumpster days (let homeowners in an area you are working use the excess space in a project dumpster)
Marketing is a numbers game, and your job is to keep your company name in the homeowner's awareness so that when they decide to move forward, you are in a position to "win" that project. If you would like me to send you a checklist that reviews how to best work with Internet leads, send me a note at the e-mail address below, and I will forward it to you.