Alex Shekhtman, CR, CAPS

The Client for Life Business Concept gives my company the opportunity to deliver more services to our clients.To help make their life more convenient. We have many clients here is Washington that will benefit from this program and we're really excited about getting them happily involved.
Billy Webb, Dandy Handymen Remodeling

My company, Dandy Handymen Remodeling has been looking for something like the Home Assets Management Plan (HAMP) for a couple of years.
After testing HAMP with my current client base, I have been met with great excitement and acceptance. Again, this just cements me (pardon the pun) with my client to an ongoing relationship. I've found that many of my clients want to work with companies that can be a "one-stop" shopping provider. And, they want to work with someone who is proactive in their approach and services.
After researching some of the options available everyone at Dandy Handymen Remodeling was excited to work with David Lupberger and his Home Asset Management Plan.
The major reason for going with HAMP is that it allows us to be the experts and allows for flexibility. You don't have to provide three or four levels of service and try to plug clients into those levels whether they fit or not.
I can adjust my service to meet the specific needs of each client and I believe this is the future of the remodeling industry.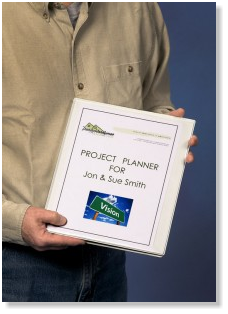 With HAMP I didn't have to reinvent the wheel. The templates were already there and all we had to do was tailor HAMP to my company's style and flavor.
I believe that homeowners are really looking for:
A relationship with someone they can trust
Someone they can count on to take care them
People that will help them with their most important asset – their home
Billy Webb
Dandy Handymen Remodeling
Roanoke, VA
Jeff Hurst, Hurst Total Home – HAMP Program

I knew when first hearing of the Home Asset Management Program that I was on to something good. In fact everything about this program has far exceeded my expectations. To date I've have had exceptional client feedback regarding the HAMP program.
We presented our concept at a focus group of past clients of ours and at least 75% were interested. Many wanted to sign up before we even completed our presentation.
My only concern is trying to offer the program initially to "too many clients at one time" and not being able to service the clients. I have secured preliminary agreements from several and some have even said that they want to turn us onto their friends that are interested that are not even past clients of ours.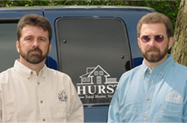 It's been great taking David's package and modifying it for our company. We are still working on developing "our package" and there are several different tiers. The few I have made initial site visits to have signed work contracts for multiple projects and they have solid numbers for planning and budgeting additional work that will be produced in the future by our company.
It is a great concept and we will continue to modify it to generate many opportunities for our company in the future.
This is certainly an opportunity for anyone that wants to take initiative to stay in touch with their clients and assure there is a face to face meeting to discuss remodeling and improvements every year.
Clients tend to forget what you've done for them. The HAMP program is marketing "they pay you to do". Just set the appointment and take notes for the work that needs to be done.
Thanks for your ground work. We are going to cycle it in slow and as time will allow using it as filler and add to our backlog.
John Sperath, Blue Ribbon, Residential Construction

My company has just begun working the HAMP Program. As a dry run we arranged with two past clients to assess their home. In both cases the program, questions, and home investigation was very well received. It was so well received that we walked away with a shot at $50k projects for each client. Try the HAMP program, believe it, it works.
Ken Howell, Synergy Restoration Remodeling

We are incredibly excited about David Lupberger's HAMP Program. It represents a much needed change in how we approach our relationship with our customers. I've been able to use the program to book work as far as two years out.
Shawn Van Dyke, Redbud Construction
The Client for Life Business Concept has become a valuable tool for my small construction company. It's a great service to offer our clients plus we're able to generate the word of mouth exposure that we thrive on. It's proven to be a great investment!
A. Lane Cooper

David's book and videos are a must for any remodeler.
Brett Cusick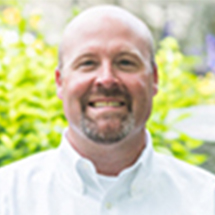 I would recommend David's services very highly!
Robi Kirsic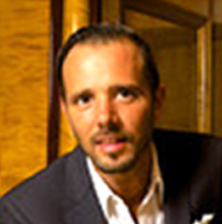 David's insight and approach for remodelers is priceless.
Ray Hornsby

David is an important voice in the remodeling industry.
Brian Bartholomew, In Your Home
My experience with David Lupberger and Remodel Force has been nothing short of excellent. David's experience and understanding of a contractor's world (because he has lived it) combined with his leadership and managerial training provides an effective and proactive advisory resource for his clients. David and his business programs allow the contractor client to focus on their business and move from reactive and tactical to a more proactive and strategic way of operation.
We have taken advantage of specific programs offerings as well as his general management consulting services to support multi-levels within our business. We greatly appreciate David's communications skills and his ability to integrate into our organization and support the adoption of new thinking. We greatly value our relationship with David and his team.
Clayt Bertlesman, Arrowtown Construction, Inc.
David Lupberger's years of experience as a contractor are an invaluable asset to any construction company. In the short time we have worked together, he has offered a new and unique perspective and a different approach to running my business. From interactions with clients to specific details on contracts, David has empowered me to make decisions with confidence and be in the driver seat when negotiating with clients. I am finally feeling like I am in charge after years of running my own business! I would highly recommend David Lupberger's services.
Lior Bega, Sweet Home Improvement
A few years ago I saw David in a NARI event and I purchased his book 'Managing the Emotional Homeowner.' For years I kept that book and read it when I had bad situations and always used it for reference. I kept reading his published articles so when I saw him do a live program in Chicago, I introduced myself and I knew that I wanted him to coach me. I couldn't find anyone in the market that understood the psychology and the subtle behind the scene aspects of jobs the way he does. He understood what I go through on a daily basis.
Since we started to working together my business profit went up and I am working smarter. He listens and recommends action as needed. His expertise is top notch and the fact that he totally gets my situation is golden. He gave me the confidence to get out of my comfort zone and experience a new sales technique and surprisingly, I was wrong and David was right. My clientele is happier with how I do things now. David is extremely helpful and knowledgeable. I couldn't imagine getting better consulting from anyone else.
Ray Long, L & L Construction Services, Inc.
I wanted to find a business coach to help me move my business to the next level. For me, finding an expert in the industry was a must! I wanted advice from someone who had 'been there and done that'. After researching and interviewing several business coaches, I quickly came to the conclusion that David was the one I wanted to work with. He answered my questions in a way I could understand, without talking over my head. In order to improve, I admit my faults as a business owner, to David, and he never makes me feel stupid for doing so.
I have worked with David for almost a year now, and despite losing a business partner this year, my revenue is up by 20%. David has been great at customizing his approach to my situation and needs. There is no doubt in my mind that a large part of my growth is due to David's coaching.
Mr. Vanderbeken
David Lupberger has a real knack for making his clients feel comfortable and does a wonderful job at balancing a straight forward approach with firmness and patience. David's vast experience and knowledge in the remodeling industry provides a treasure trove of expertise for us to tap into. Where we could be sidetracked, and bogged down by the ins and outs of everyday issues, David helps us address those items and yet always keeps us moving intently toward the next goal in growing our business.
Working with David Lupberger has been, by far, the best business decision we have ever made. In just looking at our company's books you can see the difference and the influence he has had on our bottom line. David has spurred us on to focus on the ideal projects and clients for our company which in turn is a win-win for everyone. In addition, David has assisted us in putting together systems to stream line our processes, raise the bar of professionalism, and provide for our clients the best remodeling service possible. Since working with David, our revenue has more than doubled in the first three quarters than all the previous year. However, it gets even better. David has been instrumental in encouraging us to have a work–life balance, to keep a correct prospective, and to implement practices that boost moral and job satisfaction for our company personnel.
Chip Stowell, Whitney's Inc.
The following is a testimonial of my recent work with David Lupberger…
I am a small remodeling contractor and about 5 months ago I hired David as a consultant to help with my company planning. Being a small business owner, I have always seemed to be wearing too many 'hats' of the company and never could carve out time to work on my company and plan for the future. I first met David at a seminar he presented during the JLC trade show. I was impressed with his 'Organization for Success' lecture because his systems were exactly what I had needed for my company. Of course I left the trade show and never implemented any of his recommendations due to my lack of time and my inability to give myself deadlines.
When David approached me to work with him, his politeness, knowledge of the trades and presentation of his program immediately won me over. After our initial conversation I knew that working with David would be beneficial to me and my company. David's positive attitude and empathetic approach has made me feel 'jazzed' about moving forward with a plan after each of our sessions.
David has given me realistic deadlines to work with and has always offered to be of help in between our sessions if needed. In the short time that we have worked together I have already implemented some of his systems into my company and am currently working toward growing my business. Specifically we created an organization chart for the company (we never had one), we put together specific company policies and job descriptions that can be used for employee growth and development and David also helped to create Whitney's Home Care Program which is still developing but promises to add a great service and bring in extra business for the company. I really look forward to continuing our work together and would highly recommend David to anyone in the industry.