Working Less, But Doing It Right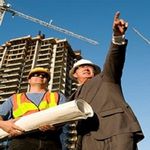 I'm a big fan of Michael Gerber, author of the book "The E-Myth." He summarizes the small business owners' dilemma well: when any successful small business grows, and an owner finds themselves doing more and more things just to keep up, they inevitably find themselves at the point where they don't own a business, their business owns them. Most remodelers would readily agree with this statement. As any successful company grows, an owner must be able to delegate day to day activities effectively to the responsible people they have hired. Company wide "systems" need to be created to provide consistent results (processes and outcomes).
Most people who read this respond the same way: "I don't have time for this. I'm already working too many hours now. How do I take this on too?" There is a simple answer: You don't do this alone. You can't do this alone. This is not another job for the owner of the company. You must enlist the help of your staff to not only get these systems created, but to get buy-in. When people help author this material, they will own the material. The better people in your company want this kind of responsibility. They also may know a better way to do it. Here are 5 steps to follow to implement this in your own company:
For a project like this to succeed, a business owner must "position" the project so that the project itself is seen as a positive event to all employees involved. Employees must see the benefit of doing this and how it will help day-to-day company operations. The project must be seen as a positive force that will bring the company to greater stability, efficiency and profitability. Project positioning must be well received by employees for this project to proceed in a timely fashion
Define long-term vision and goals for your company:
Define the long-term vision and goals for your company. What does the company look like when it runs the way you want? What do you sell, and what services do you offer? Are there certain distinguishing company characteristics that make your company unique? Do you know what you are best at? Too many remodeling companies respond to all requests, trying to be all things to all people. Define what you are best at. This type of clarity is required to help detail how you want your company will grow.
Create an organizational chart for this future company:
When you have a clear vision for your company, look 12 months into the future and determine what your annual sales can be 12 months from now. Put together an organizational chart to support these financial goals. What roles are necessary to support these goals? Who is doing what? Divide up all the tasks in your business, and break out all tasks/roles in the form of an organizational chart. Start by assigning employee's names to the different roles on the organizational chart. When your name as the owner shows up in more than 6 boxes on that organizational chart, it's time to start delegating responsibility. Look at what roles/functions can be delegated to employees or to appropriate sub-contractors.
Define all of the job tasks for each job description:
Create job descriptions by task for each role identified on the organizational chart. If you are working on one of your roles in the company, define the tasks you manage on a daily basis. For employees, have them list their responsibilities. Document your expectations. Create a clear understanding of what is expected by task. Define the required tasks under each position.
5 Define the "standard operating procedures" for the tasks you identified under each job description:
Provide a hand-held tape recorder to employees as they define their day-to-day procedures. Your company already has working procedures. By putting them on tape, and then transcribing the tape, you can document these procedures, and collect the historical knowledge that your employees possess. These documented procedures will define company standards, create accountability, and make the training of future employees easier.