The Immense Value of Networking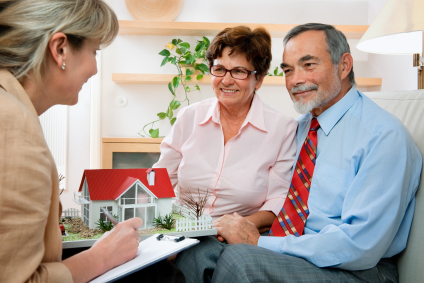 Marketing is a numbers game. The more people you can talk with, the more work you will sell. It's a simple numbers game. You want to leverage and optimize the relationships you already have with homeowners, trade contractors and suppliers. You already know that. What I want to highlight here is the opportunity to work with additional home service professionals who provide a raft of additional services to homeowners.
Let's begin to create a list:
Real estate professionals
Home energy auditors
Mortgage brokers
Insurance brokers
Interior designers
Home inspectors
Landscapers
Etc., etc.
We can continue to build this list. There are numerous services that homeowners use on a regular basis in regards to their home. There is a unique opportunity for you to assemble a list of preferred service providers that you can recommend to everyone you work with. Think about this for just a minute. Homeowners are always challenged trying to find the best contractors for work they want done around their homes. They don't like the process or feel qualified searching for good service providers to get things done on their house, so they use services like ServiceMagic and Angie's List to help them find qualified contractors. Here is the opportunity – can you focus not just on home improvement, but on a variety of additional home-related services that would benefit your homeowner clients?
Can you put together a group of qualified home service providers who have a history of doing good, professional work? You probably work with and know many of these folks now. Instead of requiring homeowners to find these competent professionals, can we create a cooperative network of qualified home service professionals and cross-market our services to each of our client databases? The answer is a resounding yes!
Imagine meeting a homeowner and reviewing the project they have called you about. Imagine now, asking them about all the other things that they take care of on their homes on a regular basis. Can you provide additional value-added services? I want my clients to know that if they work with me, they not only are working with me, but with my pre-screened network of professional trade contractors, suppliers, and other home service providers. Work with me, and you get access to the mother lode of home improvement!
There are numerous benefits to everyone involved. I want to provide this list of professionals to my past clients, and will use this to sell to new clients too. But it doesn't stop there. While I will actively highlight this list of professional service people to my database, I want all of my preferred partners to do the same. We are in a relationship-based business, so promoting each other to our database of customers is an easy step to take. This cross-marketing allows us to build a larger marketing funnel that will benefit everyone involved. It's really a professional service network, and due to the relationships you already have, you have the ability to create this powerful marketing network. This value-added service offer allows you to re-connect with past clients, and dazzle some new ones. It puts you in a position of being a "home advisor", assisting homeowners with all of their home-related concerns.
If you consider doing this, begin to create a list of what is required of each participating service professional:
Prompt and professional service
Members service/offer exclusivity
Prompt response for warranty issues
Licensing and appropriate insurance when required
Excellent service record with no outstanding complaints
Agreement to cross-market other member service offerings within the network
These initial suggestions are just the beginning. You can begin to build a list of participant requirements by looking at who your best trade contractors are, and noting what they do well. Set these best practices as a requirement for everyone who wants to participate, and you will raise the level of professionalism for everyone involved.
Do you see the potential here? Stop working alone when promoting your business. Optimize the relationships you already have, and build a service network that will separate you from your competition. Doctors and dentists have long referred patients to specialists when additional care is required. They work together and everyone benefits. Why aren't we doing the same thing?