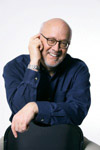 The economic downturn is ebbing into its 5th year, and while business is picking up, we need to understand and acknowledge that it has created a new economic order. Homeowners are taking a different approach to investing in their home. They are more cautious, and they have reason to be:
Lower real estate values
They are postponing bigger projects
There is uncertainty about the economy
They don't view their home as an iron-clad investment anymore
We can resign ourselves to this "new order" or become masters of our own fate. Let's examine this economic lemon and begin to take a different stance with all this economic uncertainty. Let's take back our marketplace, and begin to make a difference with the homeowners we work with. Let's change the game!
Here is the good news, We are part of a $300 billion a year industry, with over 110 million existing housing units. With over half of those units constructed over 40 years ago, most require major remodeling/maintenance/repair and an ongoing demand for remodeling. The future, in spite of what you might read, is bright.
There are some principles in the service industry that will assist us in understanding how to shift our business model so that we can take control of our financial future. Begin to think of the professional service people that you work with now:
Doctor
Dentist
Attorney
Accountant
These trusted advisors help us manage our physical and financial health. These relationships are not price-driven. They are based on trust, and that trust comes from relationships that develop as they take care of us and our families. Let's introduce this "trusted advisor" role into the remodeling industry. For example, who is providing homeowners with an annual physical for their home helping them manage their largest asset? Their homes are aging just like we are. Can we become their total home care advisor? Can we assist them with understanding what improvements need to be made on a regular basis, and helping them prioritize those home care needs? Can contractors create a "client for life" business model? On May 30th, I will show you how to do just that.
Click here to find out more
Becoming a trusted advisor to past clients is a straightforward sales proposition. Homeowners are receptive to the idea. If you understand the true lifetime value of a customer, your transition to the trusted advisor role makes even more sense. It's the best company marketing you will ever do.
Here is a quick review of the relationship-driven business model benefits:
Better margins
Not price-driven
Ongoing company cash flow
Lower marketing and sales costs
Business model builds company equity – transition strategy
There is a vital remodeling marketplace out there. It didn't go away, but it has shifted. If homeowners aren't calling us, it's time for us to call them. I will host a program May 30th on how to implement this "client for life" business model. Would you like to know more? Go to, or contact me at david@remodelforce.com and I will give you the details!