The $1,000 Tip: Simple Documentation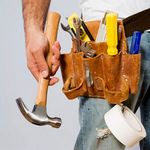 I'm going to give you a valuable "tip" that will pay you not only for the time you spent reading this article, but provide you with thousands of dollars of ongoing value if you implement what is noted here. What I'm referring to is the use of a carbonless memo form to document meeting notes every time you meet with the homeowners you are working with. Let me explain what I mean.
Go to a local stationary store, or contact NEBS, an online supplier of business forms. What you want to create is a carbonless memo form, that will provide you with a simple form to take to all customer meetings to document what was reviewed an agreed upon. Let me explain how to use this.
On the memo form, make sure the following items are included:
Client's name
Date
Present
Action item
Person responsible
Deadline
Signature lines for the homeowner and contractor
At every homeowner meeting starting with the initial sales call, use this carbonless memo form to take notes about what was discussed, what is going to happen next, who is responsible, and when the deadline is for completion. I want you to use this form in a very specific way. At the conclusion of each meeting, review the notes you have taken to make sure that you have documented the main points of your meeting. When you have determined that the notes are complete, pass the memo form over to the homeowner and ask them to review the notes. If they are in agreement with what is there, have them sign the bottom of the form, and you do likewise. Upon signing the memo form, peel off a copy and hand that copy to your homeowners.
The value of these memo forms is in the immediate response that the homeowner provides upon viewing the notes. I know contractors who will send a follow-up note after returning to their office, but if there is a disagreement, it is harder to address that disagreement because the contractor has already left the homeowner's residence. What this memo form provides is an immediate reality check, and confirmation of the next action items that are to take place. But there is more to this than that. This form also assigns accountability. We are all familiar with homeowners telling us we are not on schedule, but on any schedule are homeowner selections that affect that schedule. With these simple memo forms, there are actions items that the contractor is responsible for, and there are also action items that the homeowner is responsible. This form addresses accountability for both parties.
What you accomplish in using this form is that you create and informal "paper trail" for each meeting you have with your clients. This is a wonderful tool that protects both you and your customers. When I was remodeling in Washington DC, I discovered that some of my customers had selective memories. There were times when they didn't recall some of the discussions we had had. By documenting each of our discussions this way, I could easily review my notes from the past to answer any questions that came up in regards to past commitments and obligations.
You can also package these notes as part of a "homeowner notebook" that you can create for your clients to help them with all the paperwork they receive. In this homeowner notebook, create several sections:
Proposal and contract
Meeting notes
Change orders
Warranty materials
These are just a few sections that could be part of the homeowner notebook. As they receive various documents, have the homeowner put them in the appropriate section. If you want to go one step further, take pictures of your project as it progresses, and include these pictures in the notebook. With this documentation and pictures, you have created a "project diary" that the homeowners will keep and review for years to come. And every time they review their project diary, they will think of you. If you've done a good job, this notebook will facilitate referrals for years to come. This is the basis of the $1,000 tip!