Remodeling Contractors – Working with Distressed Real Estate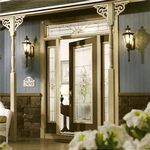 I wanted to send a follow-up note regarding some video segments on working with distressed real estate. I'm highlighting this because while remodeling is a good business, it doesn't allow business owners to build wealth. This was made abundantly clear several years ago when I was speaking with a very successful remodeling contractor who had begun rehabbing old homes. He had been doing this for years, and I was curious about it. With a successful remodeling company, why was he rehabbing older homes. With a smile I'll never forget, he looked at me and asked me a simple question – "how many rich remodeling contractors do you know?" The reality was that I didn't know any rich remodeling contractors, and told him so. His response was that I probably wouldn't ever meet a rich remodeling contractor because remodeling doesn't build wealth. It's a good business, but remodeling contractors create wealth for the homeowners they work with. Homeowners receive the long-term value that comes from a well-executed remodeling project.
This gentlemen had a very simple strategy – remodeling contractors needed to buy, rehab, and keep real estate in their own account. Historically, real estate values will go up, so if you hold on to properties over a number of years, you have built a successful retirement strategy. His advice was simple – buy and keep at least one house a year for 10 years. That was it. You can fix and flip properties for cash, but keep at least 1 property a year if you want to build wealth. If you keep one house a year for 10 years, you will replace your annual income with the cash-flow coming from your rental properties.
I know several remodeling contractors who are doing this now. They have the skillset to do this successfully. With their remodeling skills, and the relationships they have with trade contractors and suppliers, they have the ability to work on a wholesale basis in real estate. You have the same ability. You have a skillset that 95% of real estate investors don't possess.
With that in mind, I'm working with a former contractor named Bob Tierney, and we've created a program for remodeling contractors called the Contractor Stimulus Program (www.ContractorStimulus.com). The basis of working successfully with real estate is education. It's learning how to find, finance, rehab, and then sell or keep the real estate you have purchased. Bob had done 2 video tours of some rehabbed properties, and the link to those video tours are below. Here is his note:
This is AS REAL AS IT GETS
These 3 properties will create over $300,000 in profit in less than 6 months.
Check out how real people just like you and I are now HIRING CONTRACTORS instead of BEING CONTRACTORS and averaging $80,000 + profit PER REHAB – Click on the houses to view the videos…
The videos are in HD – so if when you watch them they are a little choppy then pause the video and let it load for a few minutes, they are large video files and need a little extra time. I am really excited to be able to share these real-life examples of people who have received some training courses and who completely changing their lives.
Also, we finished the 5-Part Training Series on generating both substantial income with Fix & Flips & monthly residual income for life with Rental Properties.
To watch the entire FREE 5 webinar series go to contractorstimulus.com
If at ANYTIME you would like to speak with David or I personally just send either of us an email, we will be happy to call!