Partnering with your Suppliers and Subs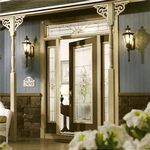 Sometime this month, Mark Brick and will family will go on vacation to Toronto, Canada, with all expenses paid. He didn't win this trip. Mark's lumber company is paying for Mark's trip to Canada. He got this "free" trip by discovering that his lumber company gave free trips to homebuilders when their annual sales volume exceeded a certain amount. After speaking with a homebuilder to get the facts, he negotiated with his lumber company to get the same benefit. He and his family leave for Toronto in late August.
Mark Brick, owner of B & E General Contractors, in Thiensville, Wisconsin, is a very smart remodeler. He began doing general remodeling in 1986, and because he was honest, and did what he said he was going to do, his business grew. By his 3rd year, he was doing over a million dollars in volume. About his 4th year in business, he had an interesting revelation: 30% of his annual budget went to subcontractors, and another 30% was going to suppliers. He was working hard selling his jobs, and his suppliers and subcontractors were getting the benefit of his hard work. They just had to show up and do the job. They didn't have to sell anything. His work was helping them build their businesses. He decided they could return the favor. In a very systematic fashion, he began approaching each supplier and subcontractor, asking for discounts and rebates that would benefit B & E General Contractors for all the business he had generated for them. He began to employ a very simple philosophy in his day-to-day business: "if you don't negotiate for what you want in life, you will end up with nothing!"
With his suppliers, he negotiated sales price discounts and cash rebates when sales exceeded a predetermined level. Suppliers already give free trips and other bonuses to salespeople when their sales hit certain benchmarks. He asked for the same benefits. In addition, he negotiated cooperative advertising arrangements where suppliers and subcontractors would participate in paying the cost of his marketing and sales materials. This provides a mutual benefit: anyone who participates in his co-op advertising program gets his or her logo on all of his sales literature. B & G is helping market their services. Because of this cooperative marketing, B & G has received referrals from his lumberyard, cabinet supplier, and Corian dealer. Mark also feels this presents a team concept. Bottom line: when he prints up 20,000 sales brochures for trade shows, client mailers, and homeowner visits, he doesn't come out of pocket to pay for this material.
This didn't happen just because he asked for it. Mark had created good working relationships with each of these companies, and they knew that as B & G General Contractors grew, they would also grow. B & G now does over $4,000,000 in annual sales. They are building a new 7000 square foot office/showroom/ warehouse. In building this new facility, Mark has negotiated the following: all of the building siding was provided at no cost, as well as all of the roofing material. He has received up to 70% discounts on the purchase of his windows, cabinets, lighting, and ceramic tile, and the money he did pay will go toward annual rebates. He got his plumbing, electrical, and HVAC work done with sharp discounts. In addition to these discounts, many of these same people are participating in his co-op advertising program.
Being involved in the remodeling industry opens all kinds of doors. There are numerous opportunities for remodelers to gain higher profitability. It's not just homeowners who benefit from our services. By keeping track of his dollar volume with each of his suppliers and subcontractors, Mark was able to communicate his worth to each of these strategic partners. As evidenced by his results, they strongly agreed. Can you get the same benefits? If you don't ask, you won't get.