Inexpensive But Effective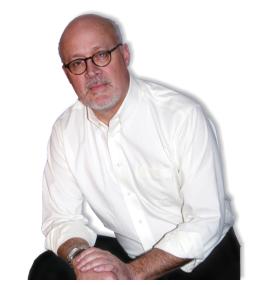 Business has to be getting better. In many cases, it's may be too good. I still hear stories of remodelers having work lined up months in advance.
People take time to make decisions about large-scale remodeling projects. Don't be caught without work during this lengthy decision process. Start gearing your marketing efforts up now.
I have reviewed in previous articles that in a successful remodeling company, over 90% of their work comes through referrals from happy, satisfied, past clients. If you are aware of this, here is a simple rule of marketing that most remodelers don't follow: put your marketing dollars in those areas that provide you with most of your business. Do you spend 90% of your marketing budget on past clients? Probably not. I want you to consider spending 80% of your marketing budget on past clients, and 20% in traditional marketing generating new clients. Spend your money where it will have the greatest return. Spend your marketing dollars on some kind of effective campaign to reach and stay in touch with past clients. I don't need to sell you on the value of referrals. Referral selling is:
Time effective and cost effective
Much easier because people are calling you
Provides customers who are less "price sensitive"
Offers stability during bad economic times
The primary question is how do we do this effectively? How do we actively market for referrals and not come across as a pest? There is a simple, inexpensive tool, that puts you back in front your past clients on a regular basis. It's a monthly client newsletter. It is a simple tool that allows us to stay in the awareness of our past customers. Here is the basic issue: as remodelers, after a job well done, we basically assume our past clients will refer us to their friends and neighbors. The reality is, our past clients have a lot going on in their daily lives. They are just like us; they're busy raising kids, dealing with work, groceries, and all the other "stuff" that tends to occupy their lives. After a project has been completed, they're just not thinking about you. And if they're not thinking about you, they're less likely to refer you or think about you in situations where a referral may be appropriate. Basically, it comes down to "out of sight, out of mind."
To remain in our client's awareness, we need to cultivate an ongoing relationship. A well-written client newsletter will communicate with them every month in a quick, efficient, cost-effective manner. The question is how does one "systematize" a customer newsletter so that it becomes one of the tasks your company undertakes just like any other project. Steps to produce and distribute a monthly newsletter can be reduced to a written set of "standard procedures" that are followed on a monthly basis. Going out every 30 days, you will not be "out of sight, out of mind." Remodelers thinking about publishing a monthly newsletter have 3 primary considerations. They can:
Do it themselves: this can be time-consuming; it may be postponed many times, but is very personal.
Hire an independent, freelance writer: this can be expensive, but you will get a well-written, custom newsletter.
Hire a custom newsletter company: this cost-effective alternative gets the newsletter completed on a timely basis, but may sacrifice some individuality.
I spoke with Mike Cohen, president of Remodeling Success Systems, who markets and writes a custom newsletter for remodelers. He feels that most remodelers are too busy to have the time to research and write a good, thought-provoking newsletter. He is unequivocal in his belief that newsletters work. He reports his clients receive anywhere from 3 to 8 additional referrals per month as a result of sending out his monthly newsletter. If you want a systematic way to get your company name in front of past clients on a regular basis, and these people are sending you 90% of your business, can you think of a better investment?