I Don't Do Competitive Bids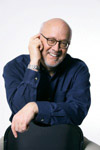 Competitive bidding is not good for business. Besides the time spent doing an estimate for a job you may not get, there is an additional element that most homeowners are not aware of. The following quote helps explain this:
"Competitive bids" are just that! If I shave the labor or materials to get your job, is that the house you really want? There are hundreds of ways to lower the price of a building which often lower the quality and workmanship also. The best drawings and specifications don't protect you from poor trade practices." The Well Built House by James Locke, Pg. 23
This quote above sums up my feelings well. There are plenty of ways to cut corners to create a lower price. Competitive bidding rewards the lowest price and offers absolutely no advantage to good workmanship. This is what we need to educate homeowners about. Homeowners are taught 1 distinction when they pick a contractor, and that's price. In this column, I want to show you how to promote value.
Remodelers don't sell a commodity-we sell a service. Remodeling can never be priced on a per square foot basis. There are too any variables. It is incumbent upon us to teach homeowners about these variables. It is up to us to educate the homeowner about the "process of remodeling." It is up to us to help homeowners understand the service we are providing. We are not just managing a project; we are managing a process. To be successful in remodeling, you must manage the process as well as manage the project. We need to make the homeowners we work with aware of this.
In a remodeling project, homeowners are putting one of their biggest assets, their home, at risk. They will frequently spend thousands of dollars to have work done on this primary asset. When most projects start, varying degrees of deconstruction take place, where floors and walls are torn away from their home. This is followed by a period of reconstruction, where a parade of strangers comes into their home to do a variety of projects homeowners don't really understand. Remodeling someone's home is invasive, messy, and will interrupt virtually every routine the homeowners' follow. Homeowners understandably get very uneasy during this process. Most have never gone through a major remodeling project, so they don't know what to expect. A good remodeler helps homeowners understand the steps involved in this difficult process, and guides them through this difficult time. Helping homeowners deal effectively with this process is one of our biggest jobs. If you want to "sell" homeowners on the service you provide, show them the way that you will guide them through this very demanding process.
Some time ago, I interviewed several homeowners who were very happy with the results of recently completed remodeling projects. These were "battle tested" veterans, and they wanted to tell me about their projects. They wanted to talk about the good remodelers who had worked on their homes. I asked them to describe some personal characteristics of these remodelers, and they gave me the following:
Honesty, integrity
Good communication skills
The ability to empathize
Long-term relationship oriented
In the same survey of satisfied homeowners, here are the attributes as being present in good construction companies in order of importance:
Quality construction
Clear builder specifications
Good company organization
Ability to provide price checks
Ability to provide value engineering
Company responsiveness
On-time performance
Fair price
At the completion of these successful projects, price was only one of eight important considerations these homeowners identified. Having the benefit of hindsight, these remodeling veterans understood the value of the service they received. To get away from doing competitive bids, we need to show our potential customers the value they will receive from working with us. What do you do that makes you unique? Do you do weekly progress meeting? Do you assign a lead carpenter to the project until it is complete? Do you provide a written schedule that you review with the homeowner on a regular basis? These are the things that create value in the homeowner's mind.
In the informal survey above, price was not the primary consideration. Good service was. Remodeling is a relationship business, not a numbers game. If you communicate the value you provide, homeowners will pay for this value. Think about it. Why do people buy BMW's?