Robi Kirsic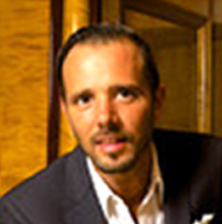 David's insight and approach for remodelers is priceless.
Ray Hornsby

David is an important voice in the remodeling industry.
A. Lane Cooper

David's book and videos are a must for any remodeler.
Brett Cusick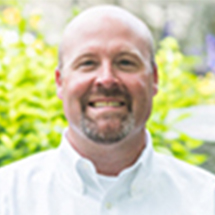 I would recommend David's services very highly!
John Sperath, Blue Ribbon, Residential Construction

My company has just begun working the HAMP Program. As a dry run we arranged with two past clients to assess their home. In both cases the program, questions, and home investigation was very well received. It was so well received that we walked away with a shot at $50k projects for each client. Try the HAMP program, believe it, it works.
Shawn Van Dyke, Redbud Construction
The Home Asset Management Plan (HAMP) has become a valuable tool for my small construction company. It's a great service to offer our clients plus we're able to generate the word of mouth exposure that we thrive on. It's proven to be a great investment!
Ken Howell, Synergy Restoration Remodeling

We are incredibly excited about David Lupberger's HAMP Program. It represents a much needed change in how we approach our relationship with our customers. I've been able to use the program to book work as far as two years out.
Jeffrey Hurst, Hurst Total Home, Inc.

I have had exceptional client feedback regarding the HAMP program. After presenting the program to a focus group of clients almost 75% wanted to sign up for the program. I'm getting more work than I can handle.
Billy Webb, Dandy Handymen

I've found that many of my clients want to work with companies that can be a "one-stop" shopping provider. David's Home Asset Management Program does just that and it's working perfectly. We couldn't be more pleased!
Alex Shekhtman, CR, CAPS

The Home Asset Management Plan gives my company the opportunity to deliver more services to our clients.To help make their life more convenient. We have many clients here is Washington that will benefit from this program and we're really excited about getting them happily involved.
Chip Stowell, Whitney's Inc.
The following is a testimonial of my recent work with David
Lupberger…
I am a small remodeling contractor and about 5 months ago I
hired David as a consultant to help with my company planning. Being a small business owner, I have always seemed to be wearing too many 'hats'of the company and never could carve out time to work on my company and plan for the future. I first met David at a seminar he presented during the JLC trade show. I was impressed with his 'Organization for Success' lecture because his systems were exactly what I had needed for my company. Of course I left the trade show and never implemented any of his recommendations due to my lack of time and my
inability to give myself deadlines.
When David approached me to work with him, his politeness, knowledge of the trades and presentation of his program immediately won me over. After our initial conversation I knew that working with David would be beneficial to me and my company. David's positive attitude and empathetic approach has made me feel 'jazzed' about moving forward with a plan after each of our sessions.
David has given me realistic deadlines to work with and has always offered to be of help in between our sessions if needed. In the short time that we have worked together I have already implemented some of his systems into my company and am currently working toward growing my business. Specifically we created an organization chart for the company (we never had one), we put together specific company policies and job descriptions that can be used for employee growth and development and David also helped to create Whitney's Home Care Program which is still developing but promises to add a great service and bring in extra business for the company. I really look forward to continuing our work together and would highly recommend David to anyone in the industry.