Description
You can easily read this book in one sitting.
"Managing the Homeowner Experience" includes a 168-page e-book, a 8-part series of short, succinct training videos and management forms to customize for your own use. These products provide step-by-step strategies and materials you need to manage the homeowner's experience and guide them through the remodel process. With these tools, training and information, you will be able to consistently create a positive, satisfying experience for both you and the homeowner.
"Managing the Homeowner Experience" E-book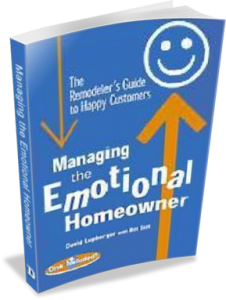 With the e-book, learn how to:
Understand, manage and guide the homeowner's experience before, during and after the remodeling project so you can guarantee a happy, satisfied (and referring!) client.
Communicate with homeowners so they know what to expect during the remodel process.
Get inside the homeowner's experience so you can anticipate and deal with their emotional ups and downs before it turns ugly.
Eliminate 90% of the issues that arise on every project by gaining the homeowner's trust, establishing clear expectations and following through on your promises.
Quickly recognize the red flags and avoid those "homeowners from hell" — those unscrupulous people who can never be satisfied and, if given the chance, cause costly problems, ruin company morale, and quite possibly, put you out of business.
Turn a mistake into an opportunity to gain the homeowner's trust and confidence in you and your work.
Avoid a crisis and quickly "save the day" should one occur.
Determine whether a certain client may require additional hand-holding, placating and soothing and how to charge accordingly.
Lead the homeowner through the entire remodeling process with authority, empathy and responsibility.
Managing the Homeowner Experience" 8-Part Video Training
This 8-part video training gives you and your team specific tips on how to manage your customers' experiences, avoid expensive mistakes, develop relationships of trust and respect, and create positive experiences for everyone involved.
Learn more about what is included in the videos
The Homeowner Experience Management Forms
The following forms, all of which are outlined in the e-book, can be customized for your own use. I give you permission to use them with your own logo and branding, so you don't have to recreate anything!
Learn more about the homeowner experience management forms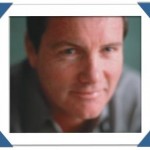 "
Today more than ever the remodeler is judged by the remodeling experience more than the product. The remodeler's skill-set as an advisor, friend and therapist is critical to success. Managing the homeowner experience is a tool and guide to not only understanding the subject but also mastering the required skills in this new environment.
"
— Mark Richardson, Remodeling Industry Consultant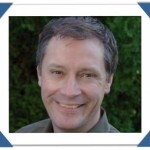 "
David Lupberger's book and videos on "Managing the Homeowner Experience" is a must for any remodeler. This vital information will help you understand and develop a proactive strategy around the inevitable emotional ups and downs that homeowners experience during their remodeling projects. Once you master this material you will experience more happy and satisfied customers that trust in your service"
—
A. Lane Cooper, President Home Management 360 and
COOPER Designbuilders